My Review:
This is an emotive, suspense filled, family drama told from different points of view with flashbacks to previous events. It is centred, in the present, around Rachel and her family. When she was a child she lived with her mother, father and older brother, Kevin but her father was both emotionally abusive to them all and physically abusive to both her mother and brother. This is the story of their life then and her life twenty-eight years later. Now she's happily married to Ben with a seven year old daughter they both adore . . . . but Ben knows nothing of her past. He knows nothing about her father or brother . . . . and her Mum is terminally ill with cancer. That's when her home is broken into and her childhood troll dolls start being found . . . dolls she left behind when she was seven . . .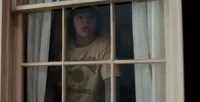 This is a psychological thriller, an enthralling portrayal of a dysfunctional family and the impact of the abuse on all the members of that family. It is a story of a family torn apart, one packed with fear, a stalker and danger. It is one of those stories that initially seems disjointed but quickly everything starts to connect together, weaving the threads to create a moving tapestry filled with keeping secrets, fear and abuse. It has great characters, brilliantly portrayed as the story progresses, sharing their experiences, attitudes and worries in an easy to relate to manner that keeps you turning the pages to discover what happens next. It takes your emotions and throws them straight into the wringer to be wrung dry in this dramatic tale of domestic violence and its consequences.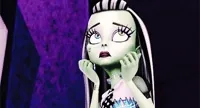 I requested and was gifted a copy of this book via NetGalley and this is my honest review after choosing to read it.
When I wake up in the middle of the night, it's not a sound that disturbs me. It's a feeling. Silently, I creep to my daughter's room, breathing a sigh of relief when I see her sleeping, her night-light twirling, butterfly shapes moving their pink wings. Quickly, I lock the door. I won't let anything happen to my little girl.
You tell him everything. The husband you adore, the father of your child, your best friend.
He knows, just by looking at your sage-green eyes, when something is wrong. The two of you can communicate with a glance, or a touch of the hand.
Except what if you can't?
What if your happy marriage has plastered over one huge lie? A lie you have even started to believe yourself, in order to survive?
What if you have a secret, something you have hidden from your beloved husband and your strawberry-scented baby girl, to keep them safe? What if the guilt has kept you up, night after night, for as long as you can remember?
What happens when suddenly, after twenty-eight years, that secret refuses to stay buried? What will you do now everyone you love, everything you cherish, is in harm's way?
An emotional, thought-provoking and beautifully written novel which examines the pieces of ourselves we are afraid of, and the impossible decisions we make when we are desperate. Fans of Jodi Picoult, Kerry Fisher and Liane Moriarty will be moved by this heartbreaking tale.
Buy Link: Amazon